ActivePro is a source of spirulina, minerals, vitamins and electrolytes to enhance the vitality and recovery of your horse.
Especially during the training or recovery phase, horses may need extra support for muscle function resulting in an improvement of condition and overall vitality.
Your horse will get more strength and endurance. ActivePro contributes to the muscle function and vitality of your horse. It is a 3-in-1 supplement with vitamins, minerals and electrolytes.
ActivePro contains spirulina, a freshwater algae, known for its high protein content and the amount of essential amino acids.
ActivePro is a natural and doping-free supplement.


BENEFITS ACTIVEPRO
✔ Improves vitality and performance
✔ Supports recovery after heavy exertion
✔ Contains electrolytes, minerals and vitamins
✔ Contributes to muscle function
✔ For support during recovery and building phase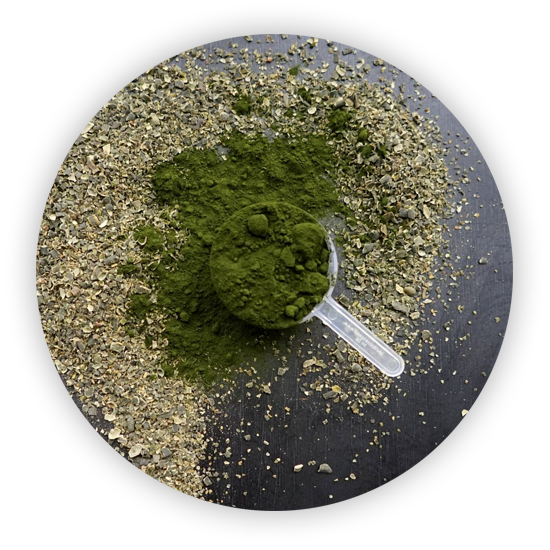 COMPOSITION
Spirulina (20%), extruded soybeans, lithotam, yeast extract, inactive yeast, sodium chloride, extruded flaxseed.
Additives (per kg): Selenium (CNCM I-3399) (3b8.12): 20 mg, Bentonite (1m558) 100,000 mg
Flavors: Dried grape pomace extract (2b485): 330 mg
Raw protein 27.3%
Raw fat 6.7%
Raw fiber 2.4%
Raw ash 37%
Insoluble ash in HCI 8.2%
Calcium 6%
Magnesium 0.5%
Sodium 3.3%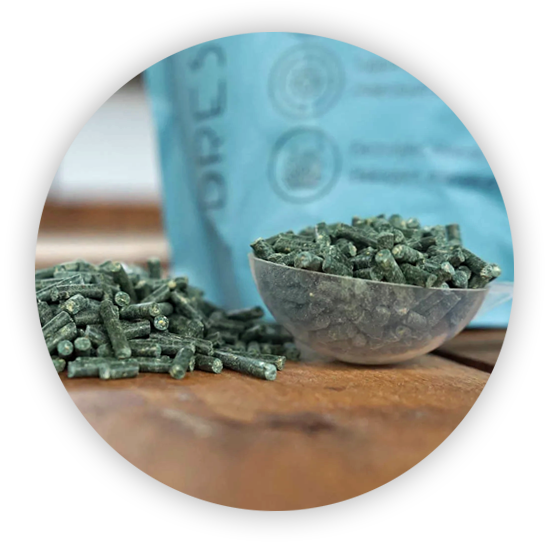 DOSAGE
Adult horses: 40 grams per day.
Horses up to 18 months / ponies: 20 grams per day.
The package contains 1.2 kg.
One measuring scoop contains 20 grams of pellets.If necessary, the dosage can be doubled.
Instructions for use: Mix daily with feed.Sufficient for 30 days.
FREQUENTLY ASKED QUESTIONS
Yes, you can do that very well with the exception of the DetoxPro. The DetoxPro should not be given in combination with the other supplements.
No extra sugar or starch is added to the supplements. We cannot claim 100% that it is starch and sugar free as there is a chance that there is a small amount in the existing ingredients.
It is not a medicine and the products are based on natural ingredients, so it has a slightly longer processing time. Normally you will see the first effects around 7-10 days after starting feeding. Of course, this depends on other environmental factors that play a role.
No. The ActivePro, and the other supplements, are produced in an OQUALIM-STNO certified factory and are suitable as feed without GMO <0.9%. It is therefore produced GMO-free.​​
Ordered before 4 p.m. every working day is shipped the same day and most likely delivered the next day.
You can return the product within 14 days.