"Mijn paard heeft veel baat bij EasePro en GastriPro. (de Stress Bundel) Nightstar is heel snel gestresseerd , zowel op verplaatsing als op wedstrijd. Dit gaat dan ook samen met slecht willen eten. Momenteel ben ik op vakantie naar zee en is hij mee op verlof. Hij staat nu voor het eerst rustig zowel op stal als op de wei. Maar wat vooral super is dat hij vanaf de eerste dag gewoon alles van voer opeet, terwijl dat de vorige jaren steeds een groot probleem was."
Ingrid
Mijn merrie heeft namelijk gevoelige darmen en dat uit zich in stress onder het zadel. Deze supplementen-combi is heel fijn tijdens het trainen. Ook haar hormonen blijven beter in balans waardoor ze minder heftige symptomen heeft van haar henstigheid
Lotte Deenik
Tension and gut problems, such as stomach ulcers, thin manure and colic, often go hand-in-hand. Do you have a sensitive horse that copes with a lot of stress? 
Then the Stress Bundle is perfect for you!
EasePro is a 2-in-1 nutritional supplement based on plant extracts, tryptophan, and magnesium to help horses cope better with (internal) restlessness and hormonal unease. 
While GastriPro helps to maintain a good pH level of the stomach, supports healthy manure and contributes to the balance of the intestinal flora.
BENEFITS STRESS BUNDLE
✔ For horses with a nervous feeling
✔ When stressed / in exciting times such as moving to a new stable
✔ When you have a horse that shows signs of stress under the saddle that could be related to gut or stomach problems
✔ For horses that have difficulties eating while under stress
✔ For horses that have thin manure due to stress
✔ To avoid colic and gut problems due to tension problems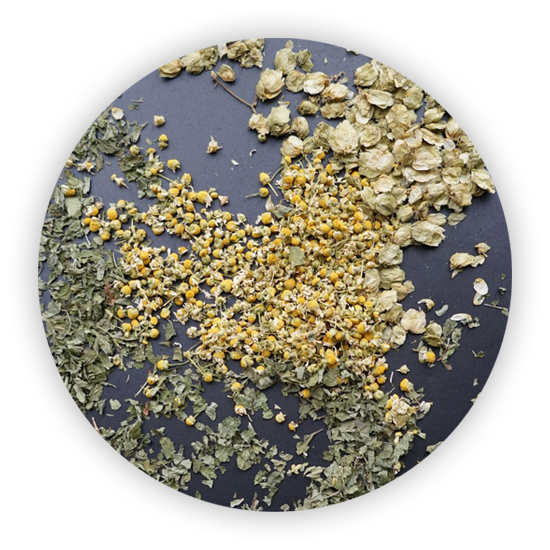 COMPOSITIONS
EASEPRO: Plant complex (hops, lemon balm, chamomile, hawthorn), brewer's yeast, extruded soybeans, lithotam, magnesium oxide, rapeseed oil fatty acids.
Aromas: Aromatic components. Amino acids: L-tryptophan (3c440)
Crude protein 22.7% / Crude fat 7.3% / Crude fiber 7.4% / Crude ash 28.5% / Calcium 6.2% / Magnesium 5.4% / Sodium 0.2%
GASTRIPRO: Hydrolyzed yeast, inactivated whole yeast, lithotam, extruded soy.
Crude protein 35.3% / Crude fat 4.2% / Crude fiber 0.9% / Crude ash 12.5% / Sodium 0.4%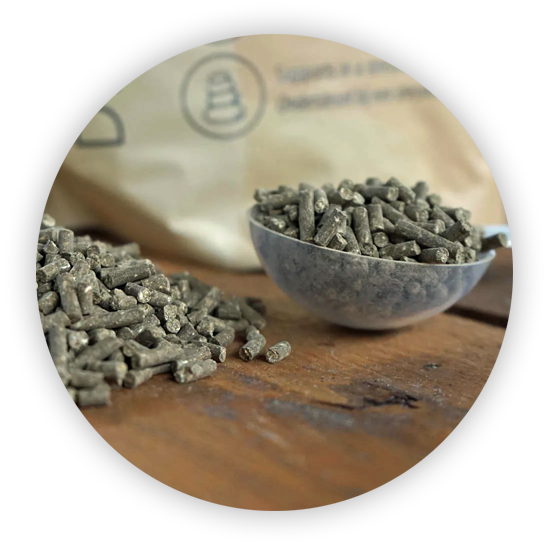 DOSAGE
Adult horses: 20 to 40 grams per day for each supplement
Horses up to 18 months / ponies: 10 to 20 grams per day.
The packages contains 1.2 kg each.
One scoop contains 20 grams of pellets.
Sufficient for 30 to 60 days.
Administer daily or based on a 15-day treatment. Mix daily with the feed or feed from the hand.
FREQUENTLY ASKED QUESTIONS
Yes, you can do that very well with the exception of the DetoxPro. The DetoxPro should not be given in combination with the other supplements.
No extra sugar or starch is added to the supplements. We cannot claim 100% that it is starch and sugar free as there is a chance that there is a small amount in the existing ingredients.
It is not a medicine and the products are based on natural ingredients, so it has a slightly longer processing time. Normally you will see the first effects around 10 days after starting feeding. Of course, this depends on other environmental factors that play a role.
No. The EasePro, and the other supplements, are produced in an OQUALIM-STNO certified factory and are suitable as feed without GMO <0.9%. It is therefore produced GMO-free.​​
Ordered before 2 p.m. every working day is shipped the same day and delivery time depends on your country.
You can return the product within 14 days.